Order your yearbook now: Save memories 4~ever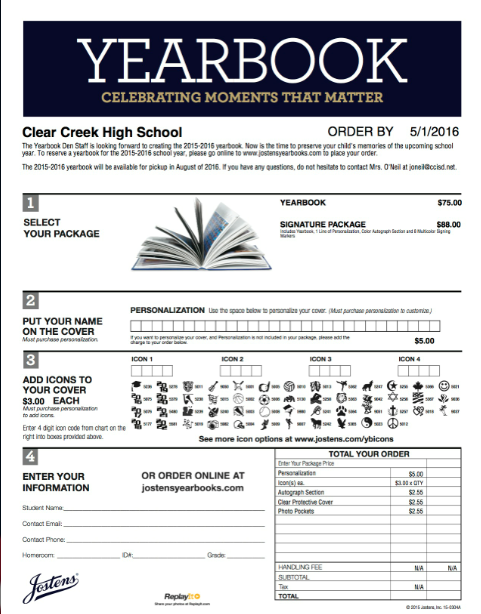 The Yearbook Den Staff is looking forward to creating the 2015-2016 yearbook. Now is the time to preserve your child's memories of the upcoming school year. To reserve a yearbook for the 2015-2016 school year, please go online to www.jostensyearbooks.com to place your order.
If you prefer to print the order form and mail it, you may download it here
https://creekhilife.com/wp-content/uploads/2015/08/2015-2016-yearbook-order-form-2.pdf
The 2015-2016 yearbook will be available for pickup in August of 2016. If you have any questions, do not hesitate to contact Mrs. O'Neil at [email protected].