Wildcat Web News 1.23.18
Want to take photos like this? Come by D136 and talk to MrsJ about your schedule next year. All field/court/stage access for you and your camera. Fun photo times await you. Photos can then be online at http://creekhilife.com . What could be better than this?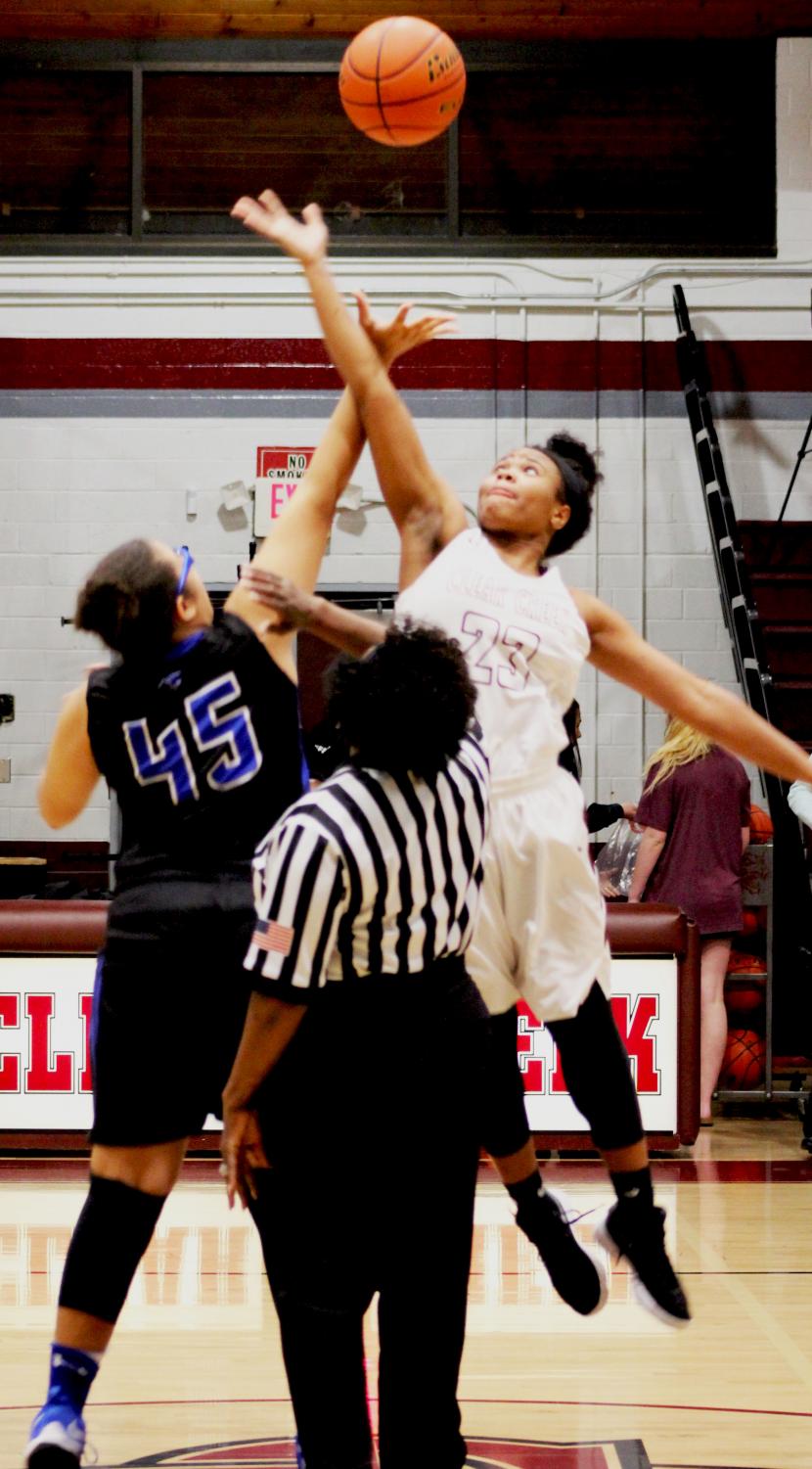 Photo by HiLifer Danielle Dunavant
1.23.18
Attention students who took the December administration of the ASVAB.  Your scores are in and ready for pick-up.  Please see the Counseling Corner located inside the main Cafeteria today during your lunch to pick up your scores.  You will need to present a photo ID so have one ready.  Again, ASVAB scores need to be picked up today during your lunch with a photo ID.
Kandy Gailey
Need plans for tonight? Come out and support the Wildcat men's basketball team at 7 pm as we play our rival Clear Springs. This is a big game and we need your support. Tonight is our TEACHER APPRECIATION NIGHT, so teachers come out and be recognized for all of your hard work with our student athletes. Also, tonight is our WHITE OUT NIGHT for students. If you don't have a white shirt, you can purchase a white wildcat shirt for a special price today in the Cat Corner. If you miss the Cat Corner today, then come early to the game and the first 50 students will receive a white out shirt at the door. Hope to see you tonight at 7 pm.
 Coach Bartel
Welcome all new students to CCHS!  You are welcome to join Creek Unites this Friday in the library for a new student lunch.  Come network with other new students and members of Creek Unites.
Mrs GL
The College Fair has been rescheduled for Friday, February 2 during the lunch periods in B Hallway.
Shannon Herd
¡BUENOS DIAS!   The Sueño Latino Club will meet this FRIDAY at 6:50 am in room B-106.    The Sueño Latino Club is open to all Spanish speakers, and there will be donuts for breakfast.  ¡GRACIAS!
Michelle Wilson