Wildcat Web News 3.19.18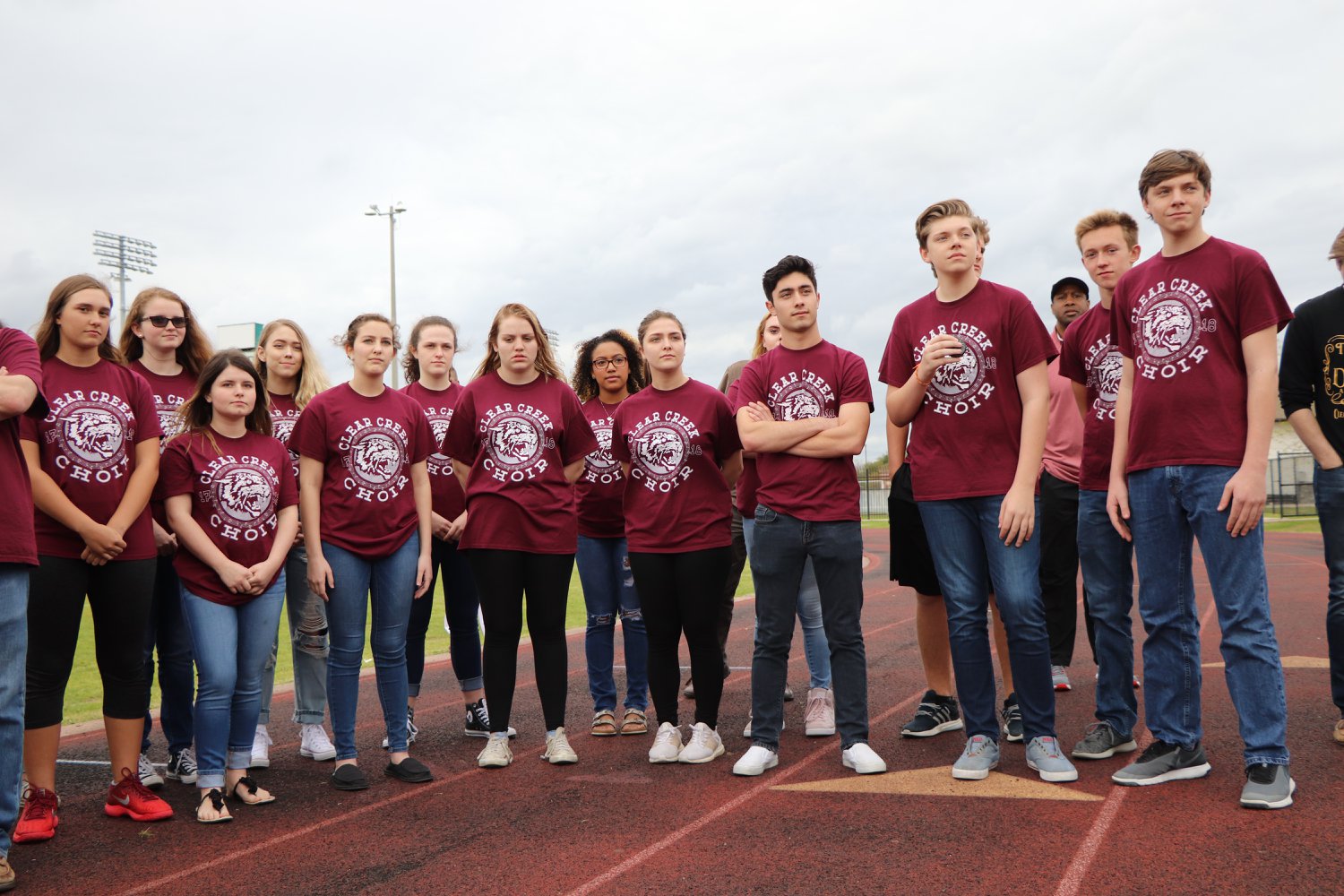 Photo by HiLife editor Sierra Dickey
Clear Creek Choir sings at Jordan building dedication.
3.19.18
The Theatre Department invites you to attend a free public preview of its UIL One Act Play entry The Ice Maker  tonight at 6:30 PM in the Auditorium.  This production will compete in the District 24 Contest on Wednesday at Clear Lake High School.  Clear Creek will be performing fifth in the order, and will take the stage about 5:00 PM.
Thanks!
Bradley Hewlett, Theatre Director
Attention students currently enrolled in AP courses.  AP exam registration closes this Thursday, March 22ndat 2:30pm for online registration and at 3:00pm in the Counseling Center for face-to-face registration.  There is no late registration for AP exams.  Please make sure you are registered.  If you have any questions or concerns, please see your AP teacher or visit the Counselor Corner during your lunch.  Get registered today.
2018-2019 Dual Credit students.  If you did not turn in your 2 Dual Credit forms to your Counselor before Spring Break, you need to stop by the Counseling Center today and get them in.  Dual Credit registration for rising Seniors will take place on Tuesday, March 27th from 2:30-5:30pm at the COM Learning Annex in West League City.  Rising Juniors will register on Wednesday, March 38th from 2:30-5:30pm also at the Learning Annex.  Payment and CCISD Registration Form is due at registration.  Please see your Counselor if you have any questions or concerns about Dual Credit for next school year.
Kandy Gailey
We are so excited to bring TeenBook Con to Clear Springs High School this Saturday.  If you need a ride to the book Con your ELA teacher and librarians have permission slips for you.  The permission slips are due Wed March 21.
Even if you do not need transportation you should sign up ahead of time at TeenBookCon and get a free ticket, so you do not have to wait in line at the door.  Their website is: teenbookcon.org
If you have any questions talk to your ELA teacher or swing by the library!  We hope you can join us!
Ms. GL
CCISD will be hosting a United States Marine Battle Color Detachment performance at 7:00pm on Tuesday, March 20th at Challenger Columbia Stadium. This is a free event and open to the public – invite your family and neighbors! I have attached a flyer with all the details.
The Battle Color Detachment consist of three legendary groups:
"The Commandant's Own" Marine Drum and Bugle Corps (link)
The Silent Drill Platoon (link)
The Marine Corps Color Guard (link)
You can find additional information about these groups on their website. We are excited to have this group performing in our area!
Thanks, Aaron Daniel